Granite Mon 2013 is in the books. Well, in some books. This was the 19th running of the … well, of the Long Island Challenge part of the Granite Mon. This year it was organized by Alice Clements, and enjoyed by many.
We arose at an absurdly early hour on August 17th, and met at the KYC at 5:00 AM. Miraculously, we had plenty of chase boats, despite a few late cancellations. We counted seven swimmers and eight chase boats, if I recall correctly, so we packed kayaks into the motorboats and headed over.
It was a really lovely morning: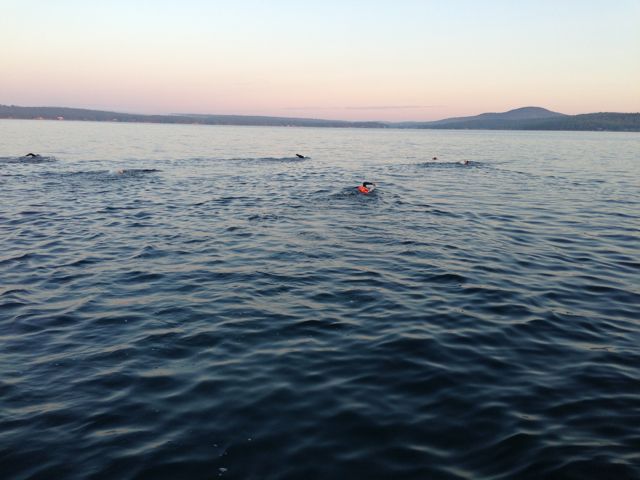 Here we are after we finished: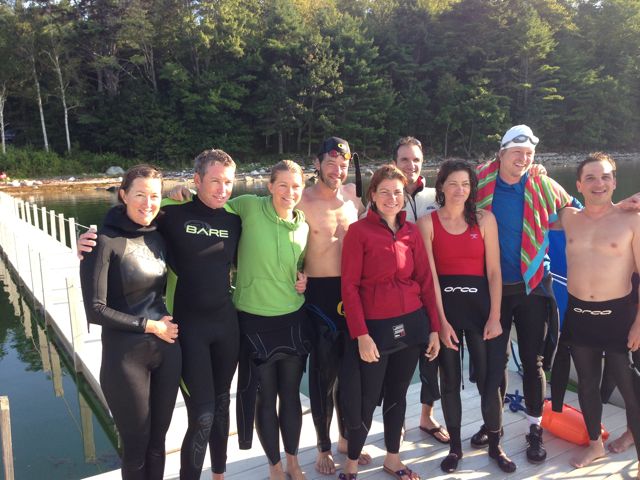 From left to right, in this picture:
Chris Guinness
Sean Guinness
Charlotte Clews
John Clements
Mary Clews
Ted Heyd
Alice Clements
Oliver Grantham

Justin Pollard

Matt ??
Also swimming was Matt, whose last name I can't remember and who is cut out of the picture. That's really too bad, and if anyone can give me a picture, I'll stick it in here.