Pictures taken by Andy, in the dining room at East Egg: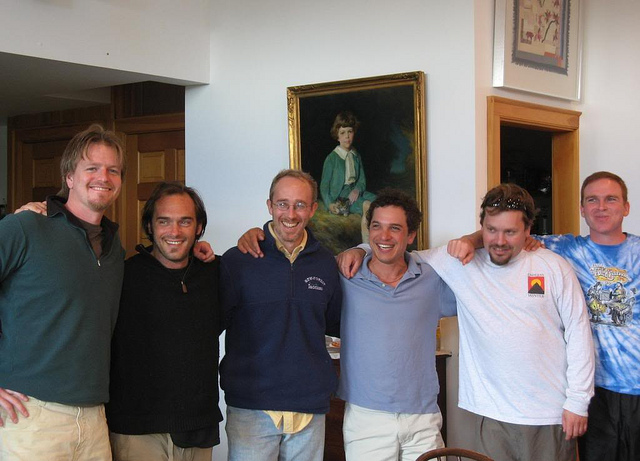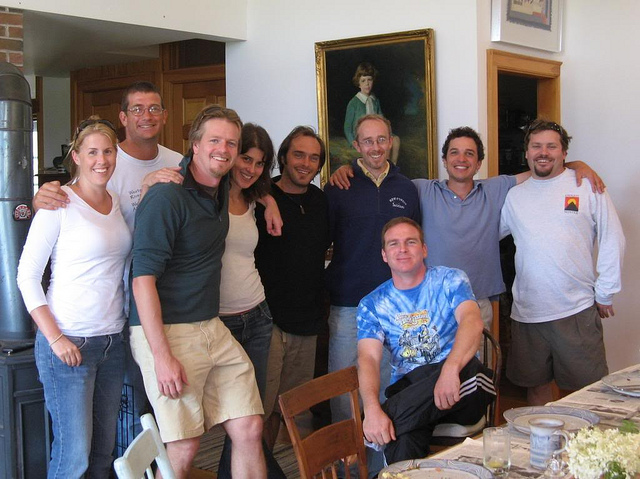 There's more, in this Flickr set.
Andy writes:
For '07, we had a successful swim in the rain. Swimmers: me (Andy Wanning), Mark Read, Oliver Grantham, JP, Ben Walker, I think Jerry (Millay). Chaseboaters/others: Oliver's wife, his friend Sean or something, Sean(?)'s wife, and David who made the brunch. I'm not sure if the others did the bike ride, because Lena & I stayed in BH and then saw mom's play, and then arrived in Medway at 1:30 am, got 2 hours of sleep, and then climbed Katahdin with everyone. So yeah, successful Katahdin climb too that year.