As I write this, it's Monday, August 6th. Charlotte Clews is organizing this year, and it appears that there will be two events that include the swim; the Maine Mountain Challenge, and the Granite Mon. Yesterday was the first swim. Here's the picture: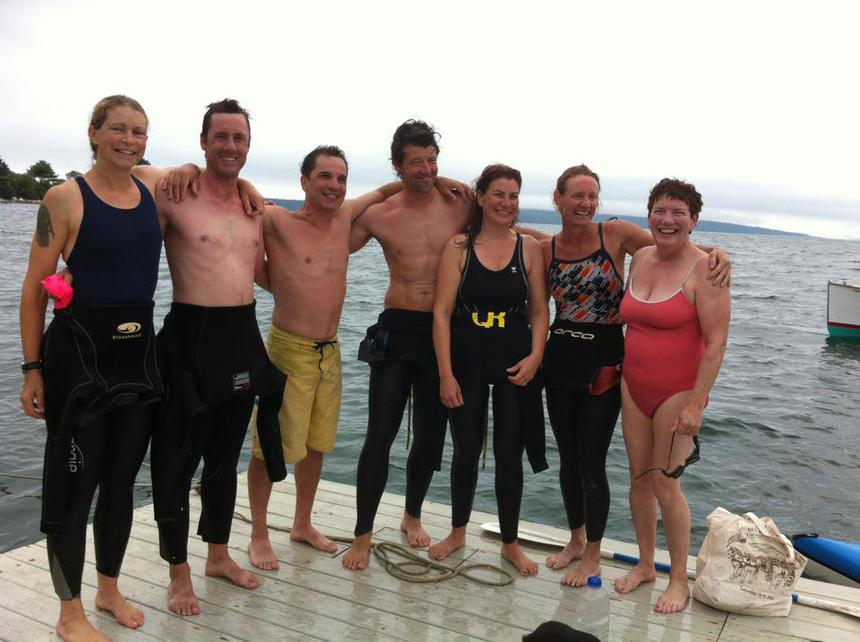 From left, the swimmers:
Charlotte Clews,
Jerome Lawther,
Justin Pollard,
John Clements,
Mary Clews,
first-time-swimmer Pat Starkey, and
Moira McMahon
The water was extremely warm: Global Warming will kill millions of people, but it made Sunday morning easier. I think it was at or above 70 degrees. High tide wasn't until 2:00 PM, so we started quite late. We met at the KYC at 9:30, and I don't think we started swimming until about 11:00. We all arrived at about the same time; I got in at an hour and 28 minutes, and I think we were all in before 1:38.
There may have been a ride to Cadillac and a hike up it, but I'll have to wait until I hear more to write about that.